HELP US make this space Our Home.
We need your CASH to make this dream real.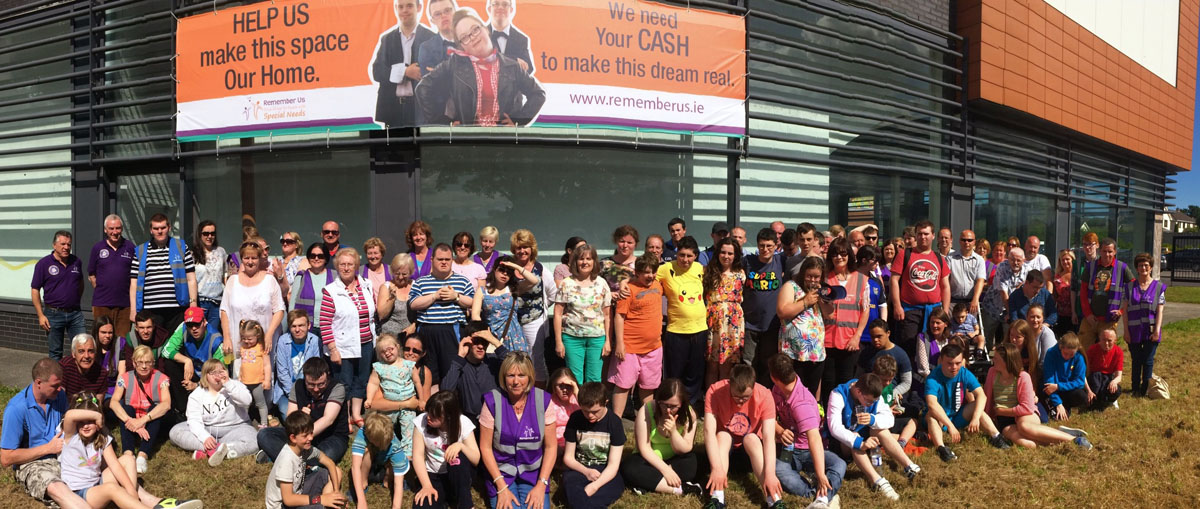 With your help, we've bought the property but it is just a SHELL with no utilities or facilities. It is approximately 7,500sq.ft.with a small mezzanine. We plan to extend this as we need the space and when completed the unit will be circa 10,000sq.ft.
Phase 1 of the Fit Out will include extending the mezzanine, installing a lift, installing all electrics and plumbing and the construction of internal partitions. –
FOR THIS WE NEED CASH to hire a builder to do all this.
Phase 2 of the Fit Out will see us fit out the space to include
An Office – to accommodate 2-3 people.
A sports hall which would be used for our club sports activities.
2 Activity rooms where our clubs will be held
A kitchen – kitchen will provide our members a safe, secure, supported environment where they can learn vital independent-living and self-help skills. It will also be used by the parents while their sons and daughters are doing activities
A sensory room – this would be a quiet space fitted with soft furnishings and special sensory equipment.
A games room- again this would be a permanent fixture with pool table/air hockey/darts etc. to be used by our members as a chill room and when they drop in.
Toilets
Storage space.
We need....
Sports Hall
Sensory Room
Activity Rooms
We need....
Office
Storage
Games Room
We need....
Kitchen
Parents Room
Equipment
You can sponsor a piece of equipment and have it branded
You can make a donation, big or small, through our website on www.rememberus.ie
Buy a digital nameplate, which will be displayed in our reception, for a minimum of €20 by contacting our office on 086 0457003 or email hello@rememberus.ie
All donors/sponsors will also receive a certificate of donation.
If Everyone Chips in, Truly Magical Things Can Happen!
Now we need YOU to help us make it a HOME