Remember us would like to express their sincere gratitude to the following people and organisations who have become Patrons of Remember Us.
With their very generous support we are on the road to buying a "HOME" for our group.
PREMIER PATRON
Progressive Credit Union
PATRON
Apache Pizza
PATRON
Balbriggan
Chamber of Commerce
PATRON
Country Crest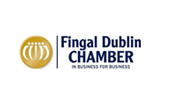 PATRON
Fingal Dublin
Chamber
PATRON
Millfield Balbriggan
PATRON
Cllr. Tony Murphy
PATRON
Gerry Andrews
SPAR, Balbriggan
PATRON
Colin Hughes
Lec Ltd.